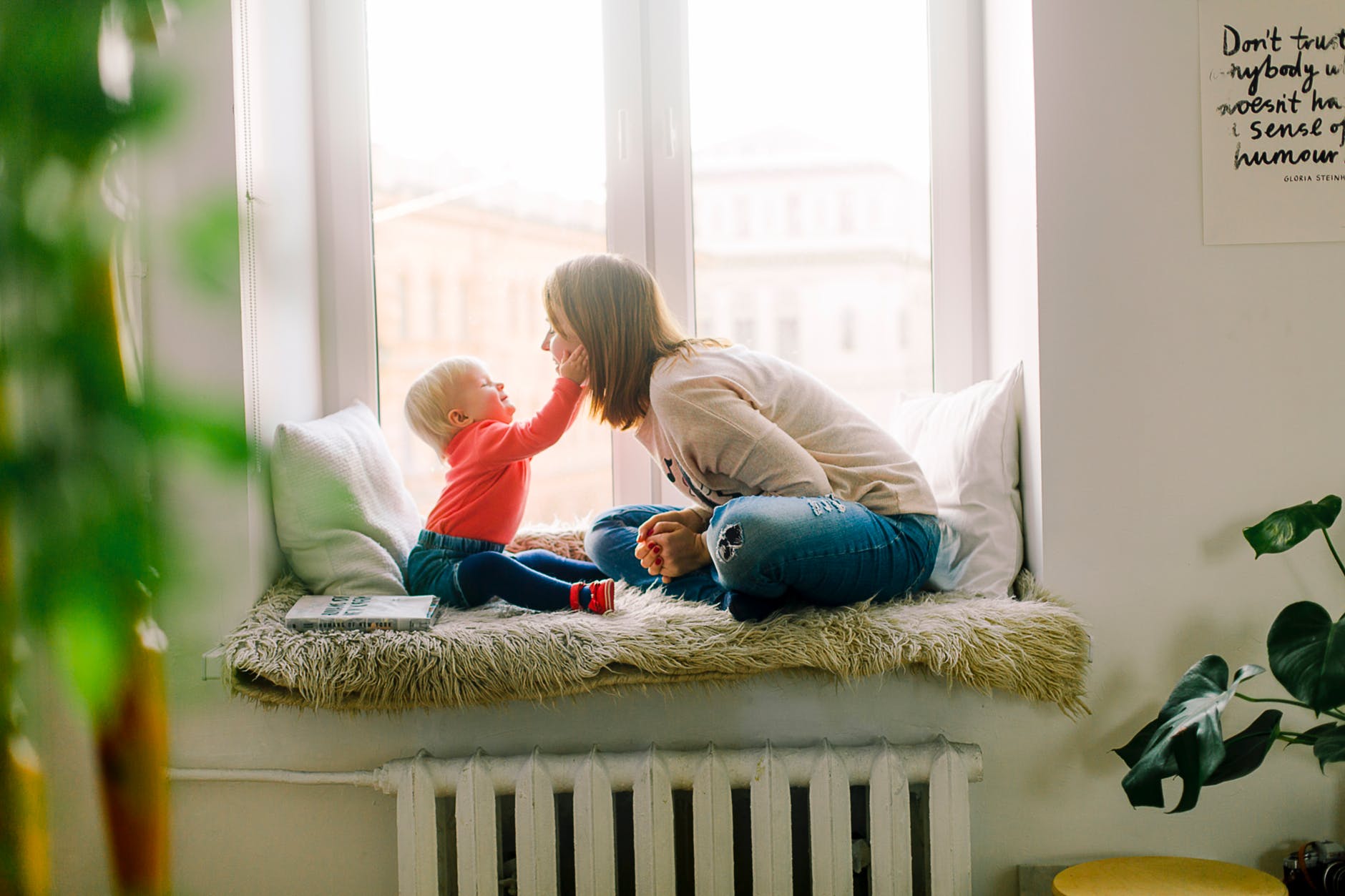 Different Types of Babysitters
Are you looking for a babysitter or a side job as a babysitter? Then it could be useful to already start thinking about specifically when you need a babysitter or when you are available to babysit. There are many different types of babysitters, based upon when they prefer or available to babysit and other characteristics. Luckily, we've gathered and explained the most common types of babysitters here for you!
The remote babysitter
What exactly is remote babysitting some may ask?
It is a new way of babysitting which has been created thanks to modern technology. Remote babysitting or virtual childcare is helping to entertain, look after, or care for a child remotely, by using a video calling app such as Skype or Facetime.
Many parents are currently working from home and in need of some quiet time to complete their daily work tasks. This is where a remote babysitter can come in useful. Whether you need a remote babysitter for homework, to teach your child a new language, or just as a distraction, you are sure to find the perfect fit through Babysits. However, It is best to remember that remote babysitting is different than any other type of babysitting. Remote babysitting requires the parent to always be close by and to never leave the children on their own at any point throughout the day.
The occasional babysitter or on-call babysitter
The most common babysitter is the occasional babysitter or on-call babysitter.
Parents who require a babysitter on a more irregular basis often hire a babysitter that is more flexible and can work around their hectic schedule.
Occasions where the babysitter is required are usually unplanned events such as overtime at work or a spontaneous date night. This type of babysitter does not work set days or times, however, they are happy to accept work on a week to week basis depending on the parent's needs. For people that would like to babysit as a part-time job, babysitting on a flexible basis is ideal! This way you can, for example, coordinate some extra hours of babysitting work when you have time alongside your study or other responsibilities.
The "permanent" babysitter
Another in-demand type of babysitter is the "permanent" babysitter.
The permanent babysitter is a babysitter that babysits every week or month on the same day, around the same time.
This can for example, be when the parent has a date night, workout, or needs to work a night shift. This type of babysitter can be a full-time babysitter, one who works regular hours to match the regular business hours of the parent, or could still be an occasional babysitter who babysits on a long term basis at consistently similar times.
The after school babysitter
Many parents need to work full days during normal business hours, 9-5, although their children get out of school earlier.
In this situation, the after school babysitter would come pick the children up from school, bring them home, and watch the kids until their parents are home from work. After school babysitting can also carry over into evening babysitting, depending on what type of job the parents may have and if they need to work irregular hours.
The evening babysitter
An evening babysitter takes care of the children during the evening, generally working from after 6 pm until the parent is back.
In this case, the parent may ask the babysitter if they want to or can cook for the children, get the kids ready for and/or tuck them in bed. This can be a valuable babysitter for parents who may need to work until later in the evening or even for those who may want some time away to see friends or go on a date. Babysitting in the evenings can also be a very worthwhile option for babysitters who have responsibilities during the day.
The night babysitter
The night babysitter is a newer phenomenon, however, more and more parents are beginning to use them from time to time.
Particularly with newborn babies, parents often have little sleep. Sometimes, they have so little sleep that they really need an extra night's sleep. In these moments, night-time babysitters can come in very handy.
While the parent sleeps, the babysitter stays in the house. In this case, if the baby wakes up, the parent doesn't need to get out of bed as the babysitter will care for the baby through the night. However, you should be certain with nighttime babysitting that both parties are comfortable with and prepared for the situation, as it generally requires more responsibility than other types of babysitting. This type of babysitting may also include "overnight babysitters", which is when the babysitter stays at the parent's house and watches the child overnight, or it can include simply watching the child later in the evening or night for example for a late film. Always ask the parents before arrival if they require overnight help as it is important to be prepared with pajamas and a change of clothes.
The weekday babysitter and Weekend babysitter
A weekday babysitter only babysits on weekdays, thus Monday to Friday. This type of babysitter is generally not available during the weekends. Parents that only need a babysitter during the week, for example, while they work, can hire a weekday babysitter.
The weekend babysitter works the opposite schedule of the weekday babysitter, working only on the weekend. This can be during the day or during the evening. The weekend babysitter is generally available on Saturdays and Sundays.
The wedding babysitter
Many couples worry about inviting children to their wedding. Children can be super fun and make the wedding celebration perfect, but you also don't want the wedding to be disturbed by, for example, a crying baby.
This is why many parents hire a babysitter for during their wedding. The babysitter can watch the children during the ceremony, play games, and more. In this way, the couple and their guests can enjoy the ceremony to the fullest and don't need to worry about the wellbeing of the children.
Kids party babysitter
The babysitter at a kids party is more common than you think. When parents throw a kids party with all the classmates of their children, it can get really busy quite quickly! Many parents find it nice to have a babysitter to watch the playing children while they're busy preparing the next activity or getting snacks ready.
Summer babysitter
The summer babysitter is a babysitter who generally works only in the summer months.
This can be for several reasons - for example, this could be when the babysitter has a break from school. This can be really handy as a potential side job or part-time job for students in high school or university and can be really valuable to parents who have to work and can't necessarily take care of their children during all hours of the day when they are on holiday from school. In this way, summer babysitting jobs are becoming increasingly common.
---
These were the most common types of babysitters! No matter what type of babysitter or babysitting work you're looking for, at Babysits you can easily make a profile and get searching for whatever you need!
Are you looking for babysitter jobs? Use Babysits to find nanny jobs, sitter jobs, and childminding jobs near you!